Committee Jurisdiction: Primary jurisdictions are health care, health insurance, Medi-Cal and other public health care programs, mental health licensing of health and health-related professionals, and long-term health care facilities.
The Health Committee is located in Room 6005 and the phone number is (916) 319-2097.  The public email for written testimony is AHEA.Committee@assembly.ca.gov.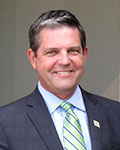 For information on how to submit a position letter please see the 
Advocacy Quick Reference Guide

Health Committee Staff
Amidst the COVID-19 pandemic, we have all been asked to sacrifice a lot to keep our friends, family and those around us safe and healthy. However, we must all recognize that during state and national emergencies, often our most vulnerable communities are the ones disproportionately impacted.
For more information as it becomes available, please be sure to visit the following websites:
California Coronavirus (COVID-19) Response
CA Department of Public Health
CA Employment Development Department 
Attorney General Becerra Issues Consumer Alert on Price Gouging Following Statewide Declaration of State of Emergency for Novel Coronavirus Cases in CA Communities 
File a Consumer Complaint Against a Business/Company
Office of Governor Gavin Newsom - Newsroom
https://a02.asmdc.org/covid-19